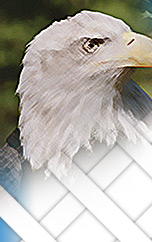 About Us
At Veterans Funeral Service, our focus is on Burial and Cremation Services. Get in touch with us today. We are in the Northern Illinois area.

Services Available:

Veterans Burial and Cremation Service offers an affordable alternative to all, especially Veterans and their families. Once eligibility is established we provide a variety of options to suit your specific funerary needs. These range from immediate burials and cremations to traditional church funerals. As specialized funeral service providers we process all required paperwork; procure needed merchandise, documents, signatures, and preparation of the deceased. We are available for consultation Monday through Friday 8:30 AM to 4:30 PM Central time. In case of death we are available 24 hours a day 365 days annually.

Merchandise Available:
We provide caskets, urns, alternative containers and miscellaneous merchandise at discounted prices. All merchandise meets government specifications for burial in a national cemetery.

Expenditures:

The expense of burying or cremating an eligible individual is the responsibility of the remaining family and/or responsible party. We make every attempt to provide lower cost services while utilizing all the veterans benefits available.